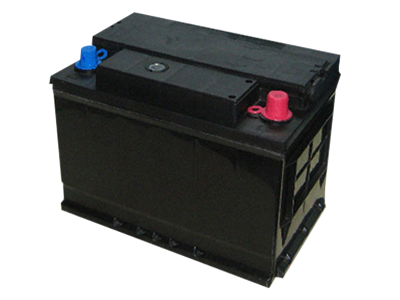 BATTERY SERVICE
Saving money on your Kia's battery service is easy to do when you search for some of the great promotions and offers available through Hatfield Kia today.
Benefits of Battery Service
Kia is an automotive brand that is known for reliability, but even the most reliable vehicles require regular maintenance work to keep them up and running for as long as possible. In addition, all vehicular components will eventually wear out and require a replacement regardless of the make and model. One of the steps that you can take to promote longevity of your vehicle and to delay the need for replacement work is to schedule battery service on a regular basis. With regular maintenance performed by one of our diligent technicians at Hatfield Kia, you can learn more about the current condition of your Kia's battery, alternator, ignition, connections and more. Any issues that may be developing can be dealt with immediately before a major breakdown occurs. In the event that your Kia is already having battery or starter issues, scheduling immediate battery repair service with us is essential for your continued and uninterrupted use of the vehicle.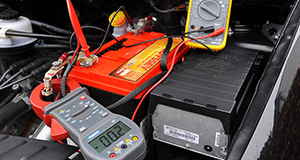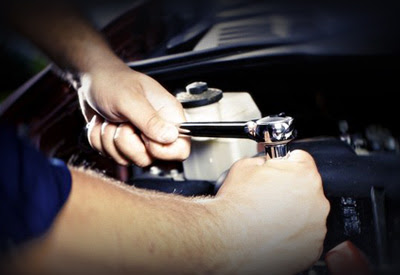 Customer Reviews


Hatfield Kia
1455 Auto Mall Dr, Columbus, OH 43228
Serving
Columbus

,

Grove City

&

Dublin

Our service center at Hatfield Kia is dedicated to helping all of our local customers in the Columbus area keep their vehicles properly maintained over the years. Through our extensive range of maintenance services, we can erase many signs of wear and tear and focus on promoting longevity. When repair work develops, you can rest assured that we have the knowledge and training to promptly and accurately address the situation to your satisfaction. From battery and alternator issues to any other type of repair issues that you are dealing with today, our certified auto techs know how to address the issue properly. The certification process that our technicians have gone through has given them expertise to service all components and systems in your vehicle, and this expertise extends beyond Kia models. Through our service department, you can get quality work completed on any other vehicles that you own as well.
Hatfield Kia Service
Your Kia's battery may not be the first thing that you think about when vehicle maintenance comes to mind, but you can see that it is essential to schedule maintenance if you want to maximize uptime. Our certified auto techs at our service department at Hatfield Kia want you to enjoy the best experience possible each time that you bring your vehicle into our shop. To ensure that we achieve this goal, we use OEM parts with each service that we complete. Unlike aftermarket parts that have unknown reliability and quality, OEM parts are produced by the same manufacturer that made the original equipment in your Kia. You will never have to worry about the quality of labor or parts that are used to service your Kia when you bring it to us. Columbus area Kia drivers need access to superior maintenance services on a regular basis as well as periodic repair services. Hatfield Kia is the place to go for any type of vehicle services that you need. Regardless of whether you need a minor service on a Kia or a major service on another type of vehicle, our service team will deliver impressive results without delay. If you are interested in learning more about what we can do or if you would like to make your appointment with our team, call the office at your convenience.