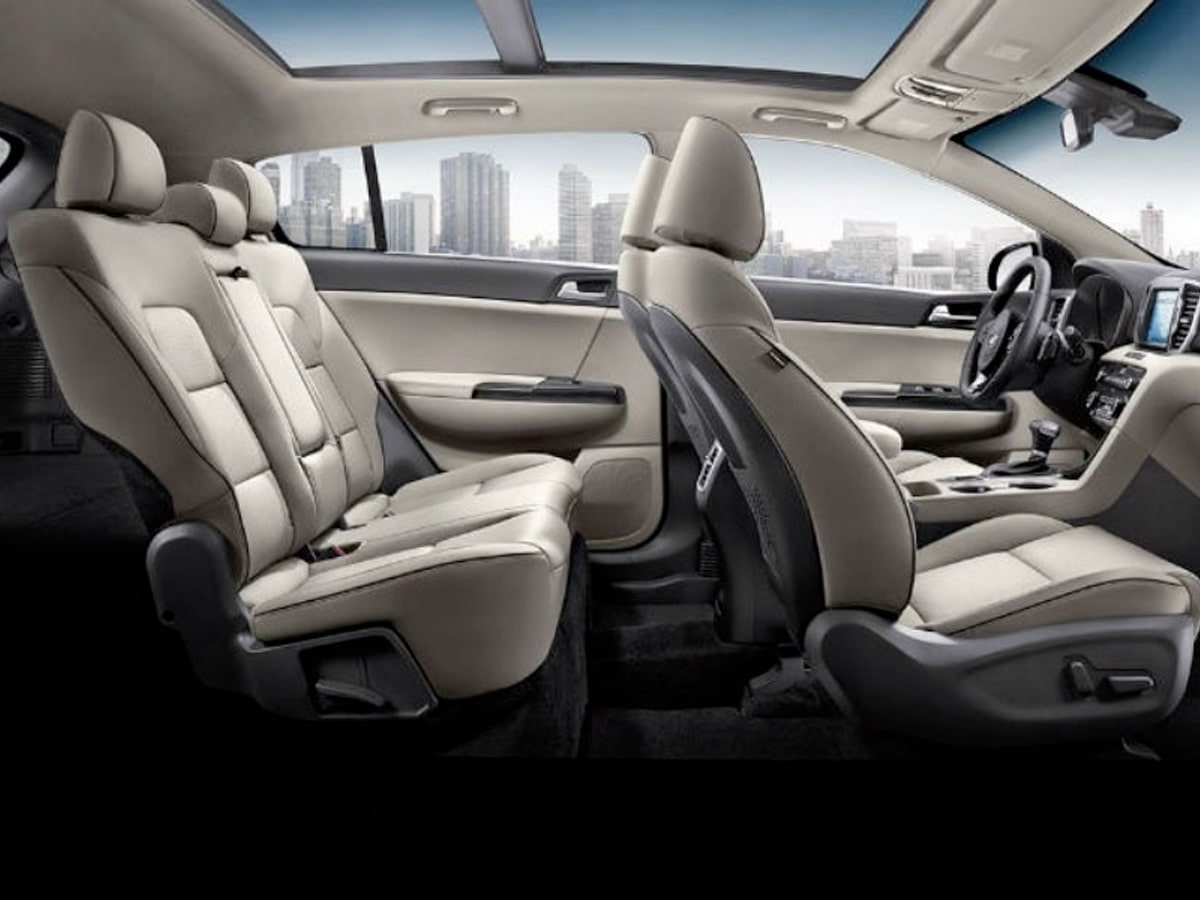 Common A/C Problems
Refrigerant Leak - Without refrigerant, the A/C system wouldn't function. It changes from a gas to a liquid and back again, picking up excess heat and then releasing it. Although the A/C is a closed system, refrigerant can leak out over time. Our technicians can check for larger leaks, and patch them up if needed. If the leak is slow and normal, we can simply refill your A/C system with refrigerant.
A/C Compressor Problems - The A/C compressor in your Kia compresses the refrigerant into a gas, in which form it is pushed through the system to gather excess heat. Over time, the compressor can simply wear out. In addition, it may become damaged. In either case, we can replace the old compressor with a new OEM Kia compressor.
A/C Condenser Trouble - The A/C condenser turns the gaseous refrigerant back into a liquid, at which point it releases the excess heat. If the condenser isn't working the way it should, you will likely get only hot air blowing into the cabin. If the condenser is blocked, we can unclog it; however, a punctured condenser will need to be replaced with a new OEM condenser.
Cooling Fan Problems - The cooling fans blow the cold air from the A/C system into your cabin. If a cooling fan is broken, replacing it is a breeze at Germain Kia of Columbus. However, there may also be electrical problems.
Clogged Cabin Air Filter - As you drive, the cabin air filter is what keeps the dust, dirt, bugs, pollen, mold spores, and other nastiness out of the cabin. These things clog the filter, which means that it's harder for air to get through. If your A/C system seems to be working hard for only minimal coolness, you may simply need the cabin air filter replaced.
Schedule A/C Service and Repair at Germain Kia of Columbus
Ready to bring your Kia in for A/C service? Schedule your appointment online, and then come visit us at the Germain Kia of Columbus service center. We look forward to keeping you cool!
 Schedule Service
Come to Germain Kia of Columbus, OH for Vehicle A/C Service and Repair
The air conditioning in your Kia is instrumental in making sure that you have an enjoyable drive. Even a moderately warm day can cause the interior of a vehicle to become unbearably hot, so having functional A/C is a must. If you've noticed that your air conditioning isn't working as well as it should be, whether the air pressure is lower or it only blows hot air, come to Germain Kia of Columbus, serving Grove City and Hilliard, OH. We will take a look at your vehicle's air conditioning system to find out what the problem might be. Usually, it's one of the issues listed below. Once we know what's wrong, we will be glad to fix it for you.
Service Hours
Monday

7:30am - 6:00pm

Tuesday

7:30am - 6:00pm

Wednesday

7:30am - 6:00pm

Thursday

7:30am - 6:00pm

Friday

7:30am - 6:00pm

Saturday

8:00 am - 4:00 pm

Sunday

Closed
Dealership Amenities
Free Wi-Fi
Children's Play Area
Business Workstations
Parts & Gear Boutique
Complimentary Beverage & Coffee Bar
Complimentary Snacks
Newspapers & Magazines
Certified Technicians
Express Service Lane
Comfortable Waiting Area
State-of-the-Art Facility
Extended Hours
Saturday Service Hours
Performance & Customization Department
Flat Screen TVs
And More!