Kia Brake Service in Columbus, OH
Hear an audible screeching when pushing the brake pedal? We offer a full brake service menu at Germain Kia of Columbus perfect for your Kia's brake system. When you work with our friendly and professional, certified Kia experts here at Germain Kia in Columbus – you can rest assured that your brakes are in good hands. Our goal is to keep your Kia brake system working flawlessly all year long. Call, find us online, or stop by today to learn more - and schedule your brake system inspection and service promptly today.
---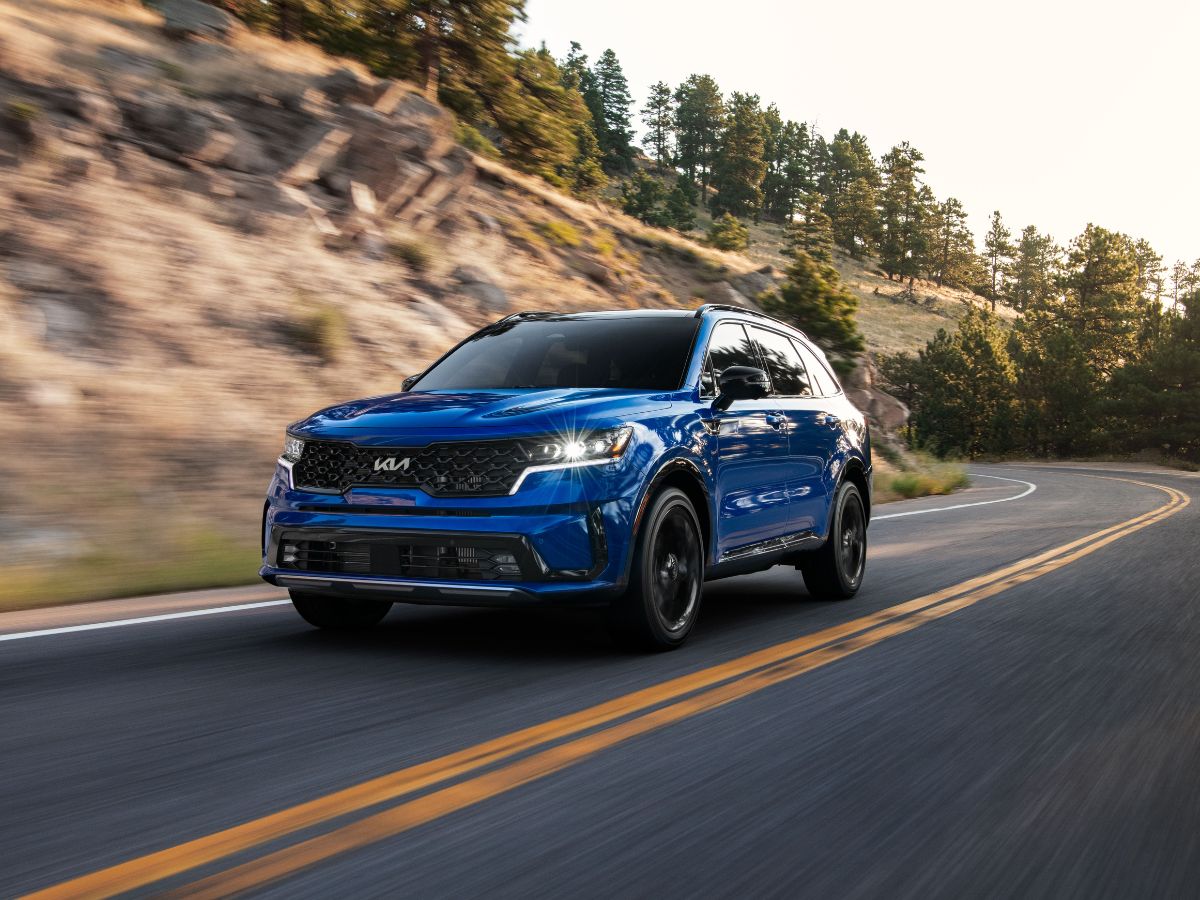 Certified Kia Brake Services at Germain Kia
There is no more important safety system on your Kia vehicle than the brakes. Under normal operating conditions, your brakes endure massive amounts of heat, friction, and pressure. Even at low speeds, driving around town, the physical demand on your brakes is enormous. That's why the Kia brake services in Columbus are specially designed to ensure that your vehicle gets what it needs to stop safely and reliably in weather and driving conditions all year long. Our brake services include a certified technician installing the highest quality OEM parts according to Kia's certified brake service bulletins.
 Schedule Service
Regular inspection is a critical part of maintaining the function and integrity of your braking system. Through normal use, the braking system can develop faults and weak points that could result in a catastrophic failure. The best defense against this hazard is routine brake system inspections. Our certified technicians will ensure that your brake system has the structural integrity, power, and functionality it needs to do its job. 
Your brake pads are made from advanced materials that are exceedingly durable and absorb massive amounts of pressure all while protecting your brake rotor from the powerful, hardened steel brake piston. Over time, under normal use, they will naturally break down. When gone too long without being replaced, the brake pads will begin to wear down, allowing the brake piston to bite into the rotor. When this happens, you will hear the telltale sound, and rapidly begin to wear down your rotors. Regular brake pad replacement prevents this process from happening.
While your brake fluid system is heavily fortified and sealed, the failure of your brake fluid can cause catastrophic brake failure. That's why regular brake fluid inspections are necessary. If needed, your technician will exchange your old brake fluid for fresh brake fluid.
Brake Rotor Resurfacing or Replacement
If by chance, you have gone too long without replacing or repairing your front or rear brake pads, your brake discs - or rotors may be damaged. This damage can be remedied by resurfacing the face of the rotors. This is done by grinding them down so that they are flat again. If the damage has gone too far, your rotors will need to be replaced.  
 Schedule Service
Germain Kia of Columbus

1455 Auto Mall Dr
Columbus, OH 43228