ALIGNMENT SERVICE
Need an alignment? Bring your car to Hatfield Kia for an appointment, and be sure to ask about our service specials!
Benefits of an Alignment Service
There are many types of routine maintenance that your car needs to run at its best, and an alignment is one. The stresses of daily driving, potholes, uneven surfaces, and fender benders can quickly pull your car's alignment out of position. When that happens, you risk a host of problems, ranging from replacing one or more tires sooner than expected to foot the bill for extensive suspension system repairs. It doesn't take much for tires to become misaligned, but it's important to get them re-positioned as soon as possible to avoid problems down the road.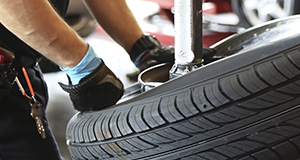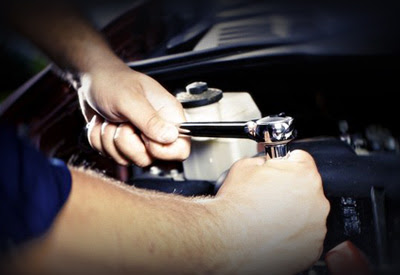 Customer Reviews


Hatfield Kia
1455 Auto Mall Dr, Columbus, OH 43228
Serving
Columbus

,

Grove City

&

Dublin

A proper tire alignment means that each tire is parallel to the ground and that it hits the road evenly and at the right angle. If something pulls a tire out of its proper position, the tire hits the ground unevenly. At a minimum, this causes premature and inconsistent wear on the tire's treads. Eventually, it compromises other components in the suspension system, which means you end up paying for more parts than you bargained for. Experts recommend bringing your car in for an alignment every 5,000 – 6,000 miles, or according to the mileage stated in your owner's manual. It's also a good idea to bring the car in for service after you've changed seasonal tires or if you've just gotten new tires. Along with recommended check-up points, your car may let you know when the alignment needs attention, too. If your car starts pulling to the left or right when you're driving on a straight and even road, it's a good indication that you may need an alignment check. Misaligned tires can also cause a steering wheel that doesn't return to a straight position when you park the car. Feeling excess vibration in the steering wheel, which is directly affected by the tires, may also be a sign of misaligned tires.

Whether you need to schedule an alignment service appointment based on your car's mileage or its behavior, call the qualified staff at Hatfield Kia. Our skilled service team consists of friendly and experienced professionals who have done many alignments on all vehicle makes and models. From the initial alignment test to an evaluation of any additional repairs that must be made, you can rest assured that our staff will get your car back in top shape and back on the road as soon as safely possible. Along with providing personalized attention and timely service, our service team uses sophisticated equipment to diagnose your car's alignment troubles, which allows them to correct the affected tires and get them back into proper position.
Hatfield Kia Service
Just as having a certified technician is essential for the health and safety of your car, having quality parts is vital, too. Hatfield Kia takes pride in using only the best parts for our customers' cars. Therefore, we only purchase original equipment manufacturer (OEM) components for alignments and other repairs. OEM parts are backed by a manufacturer's warranty, and they're predictably high quality. The other option is aftermarket parts, which you'll typically find at smaller repair shops. Aftermarket parts may be cheaper than OEM parts, but their poor quality, lack of warranty, and general unpredictability often ends up costing customers more in the long run.