Frequently Asked Service Questions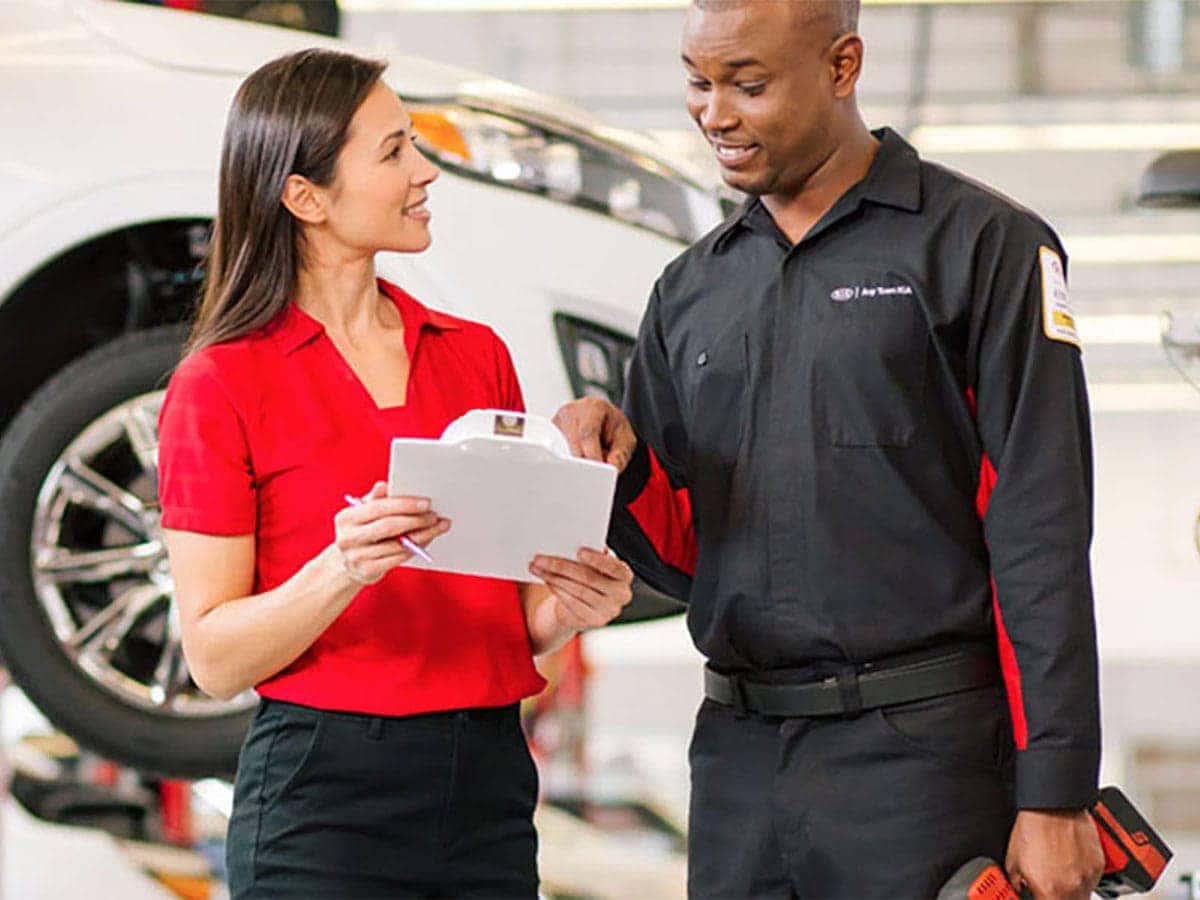 Q: Can I schedule service for my car?
A: Absolutely! Use our online scheduling tool to book your service appointment.
Q: Do you offer service specials?
A: Yes! Germain Kia of Columbus offers monthly service specials to help you save on repairs such as oil changes, brake service, wheel alignment and more! Check them out here!
Q: Do you provide oil changes?
A: Yes! Our Kia-trained technicians right here at Germain Kia of Columbus can quickly perform this service for you. Schedule an appointment with us today.
Q: Do you provide electric vehicle service?
A: While electric vehicles require less service than gasoline-fueled cars, you can trust our certified technicians for your EV's tire, brake and battery service. Schedule your EV service today!
Q: Do you have a collision center?
A: Absolutely! If you've been in an accident, please call us today and we'll help make this process as quick and easy as possible. We will ensure that you receive fair and honest treatment, we'll help you deal with towing as well as insurance companies, and we'll work hard to restore your vehicle to pre-accident conditions. Learn more about our collision center here!
Q: Why should I buy parts from Germain Kia of Columbus?
A: Germain Kia of Columbus has an unbeatable selection of genuine OEM replacement parts designed for your Kia vehicle. Learn more about our genuine Kia parts here!